KUMD's The Basement- Top Albums of 2018
2018 has been a phenomenal year for new music and those of us living in Duluth and MN overall have been especially lucky considering the amount of new local music that was released this year! At the end of each year, we like to recap the top albums* acording to our weekly charts, and this year, we decided to write a short piece about the top albums. Enjoy!
*The top albums of 2018 were calculated according to The Basement's Top Charts, which were tabulated weekly throughout 2018.
1. MGMT- Little Dark Age
The 4th studio album from MGMT was thoroughly enjoyed by college DJs on The Basement this year, with quirky singles like 'Little Dark Age', the album's namesake, getting spins throughout the year. This album may mark a new chapter for the popular indie-rock band, as they seem to be headed in a more experimental direction with certain tracks.
Our Pick: 'TSLAMP (Time Spent Looking at My Phone)'
2. Gorillaz- The Now, Now
The Gorillaz are back for a second year in a row with a brand new album, featuring that same funky-electronic sound we have grown to love. Check out some great instrumentals on this album, (one of our favorites is 'Tranz').
Our Pick: 'Humility (ft. George Benson)'
3. Low- Double Negative
Duluth's Low is back in 2018, 3 years after the release of Ones and Sixes and 25 years after first forming the band. The new album showcases Low's transformative new sound, which relies more heavily on new electronic elements and voice modifiers than any past albums. We love this new album and love that Duluth is home to this great band!
Our Pick: 'Always Trying to Work It Out' (A song dedicated to Duluth)
4. U.S. Girls- In a Poem Unlimited
Meghan Remy's new 2018 release is full of amazing vocals, horns, guitars, and groovy beats. We really jammed out to this album at The Basement this year and love how it combines elements of Santana-like rock and modern indie music to form some groovy tunes.
Our Pick: 'M.A.H.' (A great song to pick you up)
5. Hippo Campus- Bambi
Minneapolis-based Hippo Campus has visited the Northland quite a few times in the past couple of years, and we continue to enjoy both the visits and the new music at The Basement. Bambi is an album that consists of songs written by each member of the band so as to create a portfolio of the band's vast and talented membership.
Our Pick: 'Golden'
6. Tune-Yards- I can feel you creep into my private life
Merrill Garbus and co. are back with a new album that continues to highlight the band's unique and catchy avant-garde sound. The new album features songs such as 'Honesty' that discuss very current or political topics that Garbus struggles with or has thought about on a daily basis.
Our Pick: 'Look at Your Hands'
7. Your Smith- Bad Habit- EP
Your Smith (f.k.a. Caroline Smith) is no longer based out of Minnapolis, but she does still make trips back to the state quite often on her tours. Her new EP adds a new chapter to Smith's continuously-evolving sound, which has ranged from R&B to soul and pop over the years.
Our Pick: 'Debbie'
8. Nightmares on Wax- Shape the Future
The new release from England's George Evelyn was a big hit earlier this year at The Basement, featuring electronic beats to die for. Some of the best moments on the album are on tracks featuring other artists, however, we still can't get enough of songs like 'On It Maestro'.
Our Pick: 'Deep Shadows (ft. Sadie Walker)
9. Leon Bridges- Good Thing
Leon Bridges, the smash hit new artist that released his debut album back in 2015, released another new album this year that brought a little more indie-pop into the mix. Unlike 2015's release, Coming Home, Good Thing has some tunes featuring more up-beat licks, like 'If It Feels Good (Then It Must Be)'.
Our Pick: 'Bad Bad News'
10. Say Hi- Caterpillar Centipede
With his 10th studio album, Say Hi's Eric Elbogen shows no sign of slowing down. After announcing in February of 2018 that he was retiring from recording music as Say Hi, in June of this year, Elbogen announced that he was back. Caterpillar Centipede is an abum that continues to highlight why great guitar lines combined mathematical rhythms and catchy lyrics can create great music.
Our Pick: 'Every Gauge is on Empty'
11. Beach House- 7
Beach House did us a favor by naming their 7th album '7'. Since 2004, Beach House has been the definitive band of the 'Dream Pop' genre with their mystifying vocals, overpowered synthesizers, and overall space-like sounds. 7 does not dissapoint, even though this was the first album that the duo recorded in a professional studio.
Our Pick: 'Lemon Glow'
12. CHAPPO- Do It
CHAPPO is probably a band you've never heard of, and most of us at KUMD hadn't heard of them until this year either. This band has opened for the Flaming Lips and more in the past and their music harkens to elements of Beck, The Flaming Lips, and Generationals. Definitely worth checking these guys out!
Our Pick: 'Cry On Me'
13. Parcels- Parcels
Parcels, the band that collaborated with Daft Punk to produce a hit single, has just released their debut, self-titled album in the later half of this year. Parcels' new album highlights the influence of Daft Punk on their music while defining a new sound with smooth sounding vocals and groovy licks that will stick with you for days.
Our Pick: 'Lightenup'
14. The Decemberists- I'll Be Your Girl
The Decemberists released their new album, I'll Be Your Girl, earlier this year to much excitement here at KUMD. This album was spun on both the daytime rotation and throughout the night on The Basement, so if you listen to KUMD, you've probably heard it once or twice. One of the best parts about this new album, besides that it includes everything we've come to love about the music of The Decemeberists, is that it features Duluth's own Gaelynn Lea on violyn on a couple of songs!
Our Pick: 'Rusalka, Rusalka / Wild Rushes (ft. Duluth's own Gaelynn Lea)'
15. Metric- Art of Doubt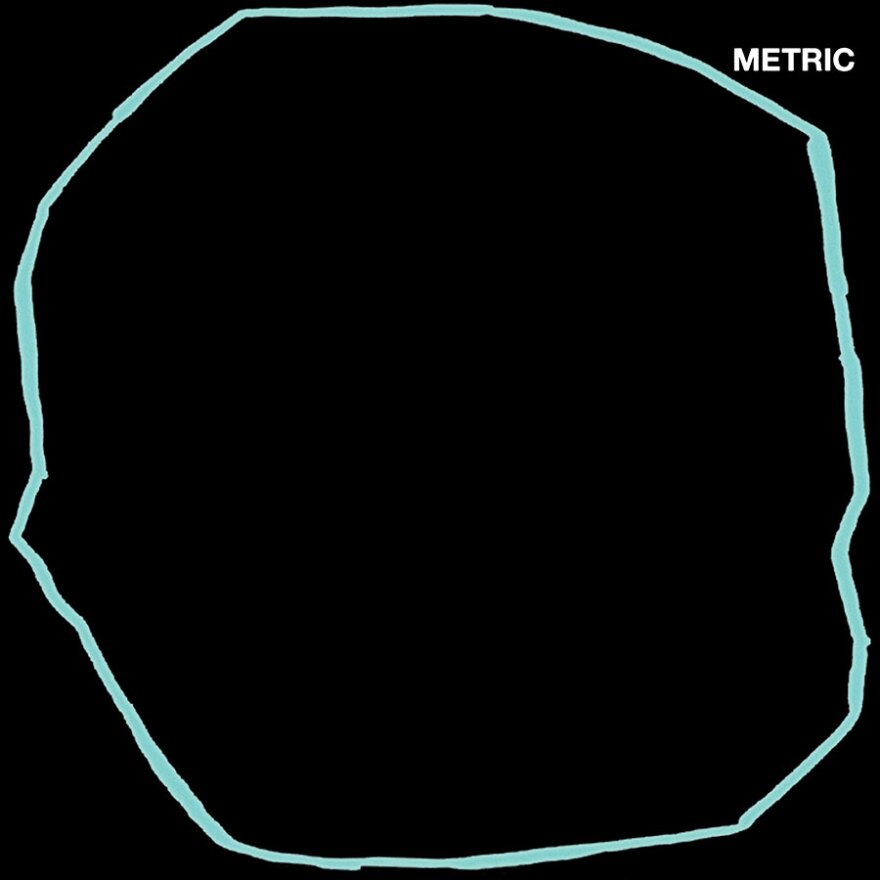 As of 2018, Metric has been around for 20 years, which is an impressive run for most bands, and they are still producing great new music. Art of Doubt has many great moments that sound like what we've come to expect from them on previous singles like 'Help I'm Alive' (2009). Longer songs off of Art of Doubt like 'Now or Never Now' and 'No Lights on the Horizon' are definitely worth the listen if you're in the mood for songs that build.
Our Pick: 'Die Happy'